We have contribution with various Latest Industrial and Process Automation Systems, legacy control structures and Plant–Enterprise Data Integration and field instrumentation and power equipment things. One Stop Shop for all your Automation needs with our strategy Automation Services in PLC, SCADA, Instrumentation in Food and Beverage, Pharmaceutical, Oil and Gas, Sugar, Automotive, Cement, Metal, Steel, Energy and Power, Infrastructure and Utilities and much more endeavours.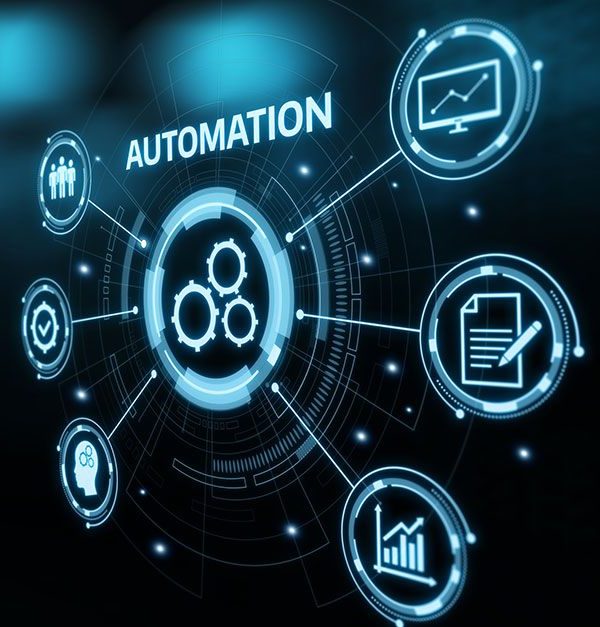 In addition, The Global Company for the engineering and development with its partners, have systems and products that can provide solutions and services in Process Control and Management for Oil & Gas and Energy markets. The Global Company for the engineering and development holds a team of highly skilled and motivated people with a broad range of experiences, focused on providing cost effective, innovative and reliable solutions engineered and supported locally. The Global Company for the engineering and development is committed to its customers and intends to be the leading solution provider and systems integrator providing advanced and cost effective solutions, engineered and supported locally.
We can support you for control structure and field instruments in following zones:
Project planning and the heads

Expert System Consultation

Control structure course of action provider

Manpower support – Expert masters for adventure, dispatching, Maintenance support

Control System Specification arranging

Complex Control Scheme Design

System Integration – using Modbus (RTU, Plus, TCP/IP), DH+, OPC or various shows

Control structure Migrations

Loop check/Start-up Support

Graphics improvement support

Total support for plant instrumentation

Operator Training/control structure Custom Training
Technicians and Operators Training
We can give chairman planning changed to your control system, ready organization structure, and methodology outlines. On the spot getting ready recollects both examination corridor and hands-for planning, and each director gets a clear custom getting ready and instructional leaflet.
Control system Custom Training
Despite our chairman instructional courses, we can give study lobby and hands-on PLC getting ready for building, upkeep, and the heads work power. Since we have through and through data on system, adventure planning and structure upkeep and wide in-plant understanding, we can change our instructional flyers and classes to each individual site, joining custom schematics and any stunning controls.
Control Engineers' Changing Roles
Your control and structures engineers have the mind-boggling undertaking of keeping wakeful to-date with new development designs. Prohibitive DCS systems have formed into crossbreed, "open" sorts out that require new scopes of capacities to plan and keep up. In spite of the way that the viewpoint, exercises data, and occupation approach of the control engineer are so far required, another toolbox of "IT" aptitudes must be academic, and these new capacities may not at present live inside your affiliation. We can offer planning to your structure staff on the things they need to know for this cream IT/Control condition.
We can give focused setting up that shows the essential capacities for keeping up these new structures, while filtering through the colossal measure of IT information that doesn't have any kind of effect to your Operations Team' needs. Getting ready subjects fuse framework security, TCP/IP, database upkeep, region plan, fortifications, etc.
Have questions about our services? Our entire team receives specialized training regularly to ensure you're receiving the best information possible. From basic questions to complex compliance inquiries, we're here to help!
Interested in learning more about our services? Our Account Executives take the time to discuss your existing needs and help you make smart decisions that best meet your needs.